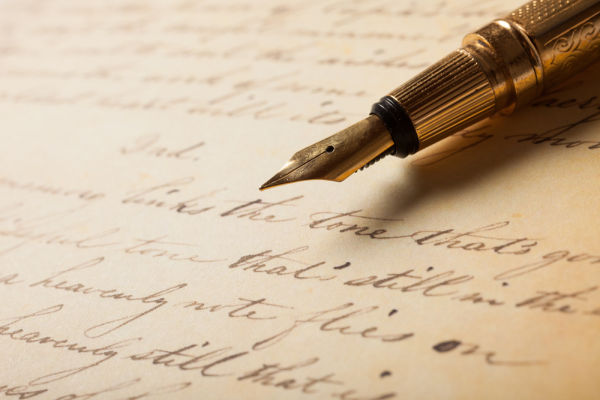 Maybe it's the writer in me, maybe it's the perfectionist, but I don't like pencils. They're too "if-y." They come with erasers for a reason. On the rare occasion that I write anything other than a hastily numbered shopping list with a pencil, I feel as if I know the plans will probably change, so I'm making provision for that from the start. But I want security. I want certainty. I want to know what will happen.
I want the schedule, the plans, the list written in ink.
This morning I read the oft-quoted reminder: "Don't doubt in the dark what God has shown you in the light." As I pondered the depth of its simplicity, I was encouraged and comforted by the fact that God's schedules, plans, and lists are written in ink. He never changes. And because of that, He can be trusted to keep His word, His plans, and His promises.
God uses the words will and shall hundreds of times in Scripture. Because of those secure promises, we can know—truly know—that He will:
…and the list goes on and on and on and on!
When I seek Him with all my heart and claim a promise He gives me in His Word, I need to throw away the pencil eraser that wants to appear on those "dark days" when my trust falters.
I doubted; He delivered.
I pondered; He provided.
I mentally wrote in "pencil" what I learned; He permanently wrote His promises in ink!
"Trust in the Lord with all thine heart; and lean not unto thine own understanding.
In all thy ways acknowledge him, and he shall direct thy paths."
—Proverbs 3:5–6, KJV, emphasis mine)
_______________
Photo Credit: Shutterstock, Minerva Studio