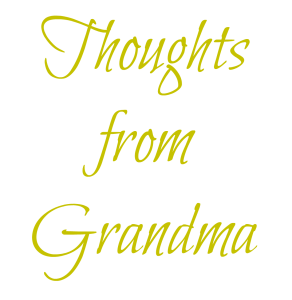 Today's blog post was written for Petals from the Basket by "Grandma" (my mom, Lorraine Strohbehn).
___________
For a few days over the Fourth of July, my daughter and I visited another of my daughters and her family. My son-in-law took a couple of days of vacation from his work to share our visit with them.
They designated our second day there as our day on the lake. They attached the boat behind the car, packed a picnic lunch into the cooler, and made sure that all the gear was ready. We drove just a few miles to the lake, and the five of us boarded the boat, ready for merriment!
I was given the choice seat, across from the driver (oh the advantages of these gray hairs—I love every minute of it!) and then fitted with a life jacket in case something unexpected happened. I was safe and ready for the waves and speed and the laughter that followed. I loved seeing the skiers as they jumped the wake and met the challenges of staying up for extended periods of time.
Think about it: I put my life jacket on before the boat ever took off. What a picture of my time in God's Word. I find that time spent reading my Bible is a special blessing and provides the security and strength I need so that I am ready to face, without fear, whatever comes my way.
"The Lord is my light and my salvation; whom shall I fear?
the Lord is the strength of my life; of whom shall I be afraid?"
—Psalm 27:1–2, KJV