The Captain's Corner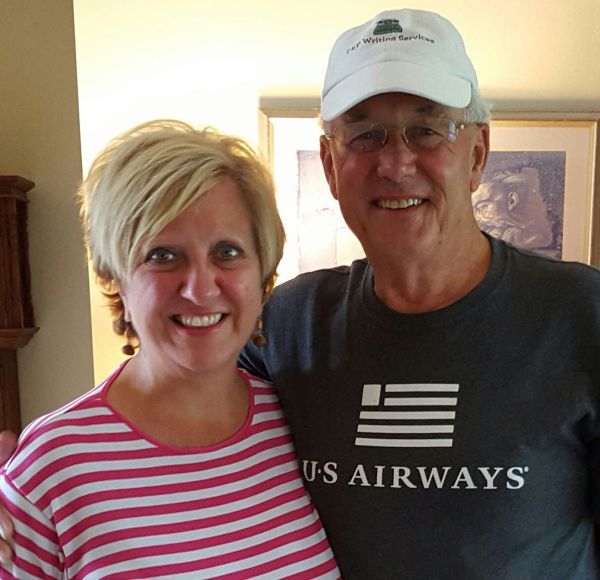 I had the blessing of wonderful Christian parents who taught me early on the privilege of giving to God. With a weekly allowance of one dollar, I would receive ten dimes from my dad. He would say, "Put one dime in the offering at church." Later, when I trusted Christ as my personal Savior, Christian giving was already a habit in my life.
Airline flying was a lucrative profession. As my income increased, my late wife and I joyfully increased the percentage of our giving to the Lord. Even though our income was steady, there were uncertain times. For example, during the fuel crisis of the 1970s, I was faced with a possible layoff (called a "furlough" within the industry). We decided that we would just keep giving. Thankfully, the furlough was cancelled.
Later in my career, the pilots (along with all employees) were asked to take pay cuts to help the airline. This we did. And once again, we just kept giving. Thankfully, the pay cuts ended, and we were returned to our previous salaries.
About six months before my mandatory retirement at age sixty, my pilot pension was terminated by the bankruptcy court to help bring the airline out of bankruptcy. I had no idea just what my retirement income would be—if anything at all. However, we just kept giving, and God just kept supplying our needs, just as He promised in Philippians 4:19 (NASB): "And my God will supply all your needs according to His riches in glory in Christ Jesus."
God also promises to supply the gift and bless the giver. "And God is able to make all grace abound to you, so that always having all sufficiency in everything, you may have an abundance for every good deed" (2 Corinthians 9:8, NASB—for further reading on this, read 2 Corinthians, chapters 8 and 9).
Do we give in order to get from God? No. Do we give to get a tax deduction? No. We should give from grateful hearts, because He gave His Son to die for our sins and "gives us richly all things to enjoy" (1 Timothy 6:17, NKJV).
_______________________________________
Joe Henderson, Brenda's husband, is a retired international airline captain and now blogs in
"The Captain's Corner" on a regular basis.
Would you like to receive these posts in your Inbox? We won't spam you!
You will only receive e-mails from us when a new post appears on the blog. Click here to subscribe.