The Captain's Corner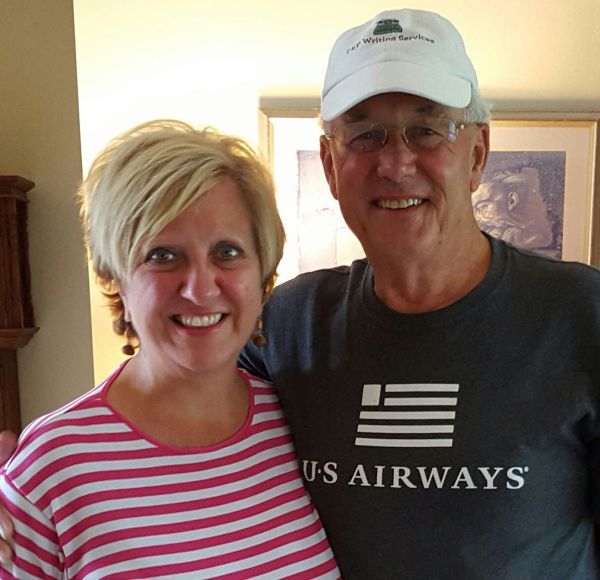 In my thirty-six years with the airline it seemed that I never stopped training. There was initial training (when I first hired on to fly). There was recurrent training (at least once a year and often twice a year I went to ground school and flight-simulator training). If I changed airplanes, I received transition training (equipping me to fly that particular kind of airplane). All of this training was for the purpose of providing me with knowledge, checking my knowledge, and reinforcing my knowledge to fly safely and to handle any emergencies that might arise.
One thing was sure: my life with the airline was neither stagnant nor routine—always changing and challenging, always equipping me to grow in proficiency and professionalism. While some flight crews complained about all the training, I looked forward to it. It sharpened my skills, increased my comfort level with the aircraft, and gave me confidence.
In a similar way, our walk with the Lord involves growing, exercising our spiritual knowledge, learning, testing, and training.
"But grow in grace, and in the knowledge of our Lord and Saviour Jesus Christ" (2 Peter 3:18, KJV).
Christian growth should not be stagnant. Scripture speaks of our new birth by faith in Christ as our Savior. It also speaks of our spiritual growth:
"Like newborn babies, long for the pure milk of the word, so that by it you may grow in respect to salvation" (1 Peter 2:2, NASB).
Babies should grow both physically and mentally. Likewise, Christians should grow. But how do we grow in the grace and knowledge of Christ? The Word of God is "milk and meat" to the new believer. Reading, studying, and hearing the preaching and teaching of God's Word strengthens us spiritually. As believers, we learn how to live, how not to live, how to serve God, and how to discern truth and error. All of this helps us to grow in grace.
Our airline training involved time, directed study, repetition, and review of facts. The training helped us to grow from novices to professionals. Christian maturity (learning and moving forward in our walk with God) is both needful and necessary. No one should remain a spiritual baby, simply feeding on "milk" due to being sluggish about his or her spiritual growth. (See Hebrews 5:11, Amplified Bible.)
People who are growing spiritually spend time in the Word of God and apply the Scriptures in their life experiences to help them discern between good and evil and to follow God's will in purpose, thought, and action.
"But solid food is for the mature, for those who have their powers of discernment trained by constant practice to distinguish good from evil" (Hebrews 5:14, ESV).
Most of our airline training was in a classroom. Where is God's classroom for Christian training? It is best found in a Bible-teaching and Scripture-preaching local church. Hebrews 10:25 (NKJV) states: "Not forsaking the assembling of ourselves together, as is the manner of some, but exhorting one another, and so much the more as you see the day approaching."
So as we used to say in the airline, "I'll see you in training!"
_______________________________________
Joe Henderson, Brenda's husband, is a retired international airline captain and now blogs in
"The Captain's Corner" on a regular basis.
Would you like to receive these posts in your Inbox? We won't spam you!
You will only receive e-mails from us when a new post appears on the blog. Click here to subscribe.