The Captain's Corner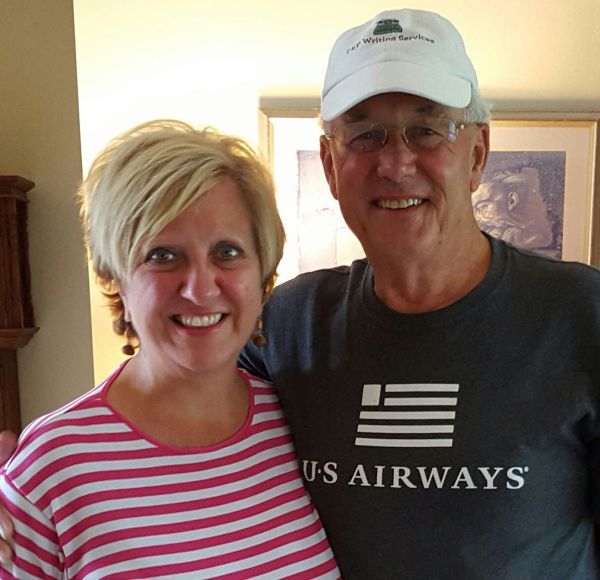 Early in my walk with God (through faith in Jesus Christ as my personal Savior), I was challenged by Scripture and good preaching to serve God. I was also exhorted to consider that all ground is sacred ground for the believer. We are all in full-time Christian service, wherever we may be or in whatever we may do.
In my career, I relocated both as a single person and as a married man with a family to various flying bases—Indiana, New Jersey, Washington, DC, Pennsylvania, and more. In each of those moves, I always found a church "home" first—a Bible-preaching church where we could serve God with our time, treasures, and talents. Once I knew that there was a good church in the area, I looked for a house that we could call home.
We who have a personal relationship with Christ are often pictured in the Scriptures as sheep. Because sheep need a shepherd to lead them and a flock to be a part of, I made certain that my church selection included both a good preacher/pastor (shepherd) and a good Christian fellowship of believers (the flock).
I have served my local church by cleaning the church building, singing in the choir, playing my flute, teaching a couples' Bible class, serving as a deacon, etc. It seemed that if I was not flying an airplane, I was serving God at church.
But church is not the only place where we can serve God. Our sphere of influence can extend way beyond our local church setting.
Think of your workplace. Are you the same person on the job as you are at church? Consider how you do your job. Do you perform your work fervently, cheerfully, helpfully, and completely?
Colossians 3:23 (NKJV): "And whatever you do, do it heartily, as to the Lord and not to men."
1 Corinthians 10:31 (NKJV): "Therefore, whether you eat or drink, or whatever you do, do all to the glory of God."
I loved every minute of my career with the airlines. Another crew member once asked me, "Why are you so enthusiastic about this job?"
My reply? "I love this job." My goal was to let my love for my job and my love for my Savior be reflected in how I did my work.
Our conduct on the job will serve as an example of Christlikeness through our attitudes, actions, and thoughts. You can be ready to give an answer to all who may ask you (as I was asked), "How is it that you are so different?"
1 Peter 3:15 (KJV): "But sanctify the Lord God in your hearts: and be ready always to give an answer to every man that asketh you a reason of the hope that is in you with meekness and fear."
Jim Elliot, martyred missionary for Christ, said, "Wherever you are, be all there." So be in full-time Christian service wherever you are and in whatever you do.
_______________________________________
Joe Henderson, Brenda's husband, is a retired international airline captain and now blogs in
"The Captain's Corner" on a regular basis.
Would you like to receive these posts in your Inbox? We won't spam you!
You will only receive e-mails from us when a new post appears on the blog. Click here to subscribe.